Testimonials
from our fashionable clients
Individual clients share their experience with Brooks.
Each one unique; each one a happy story!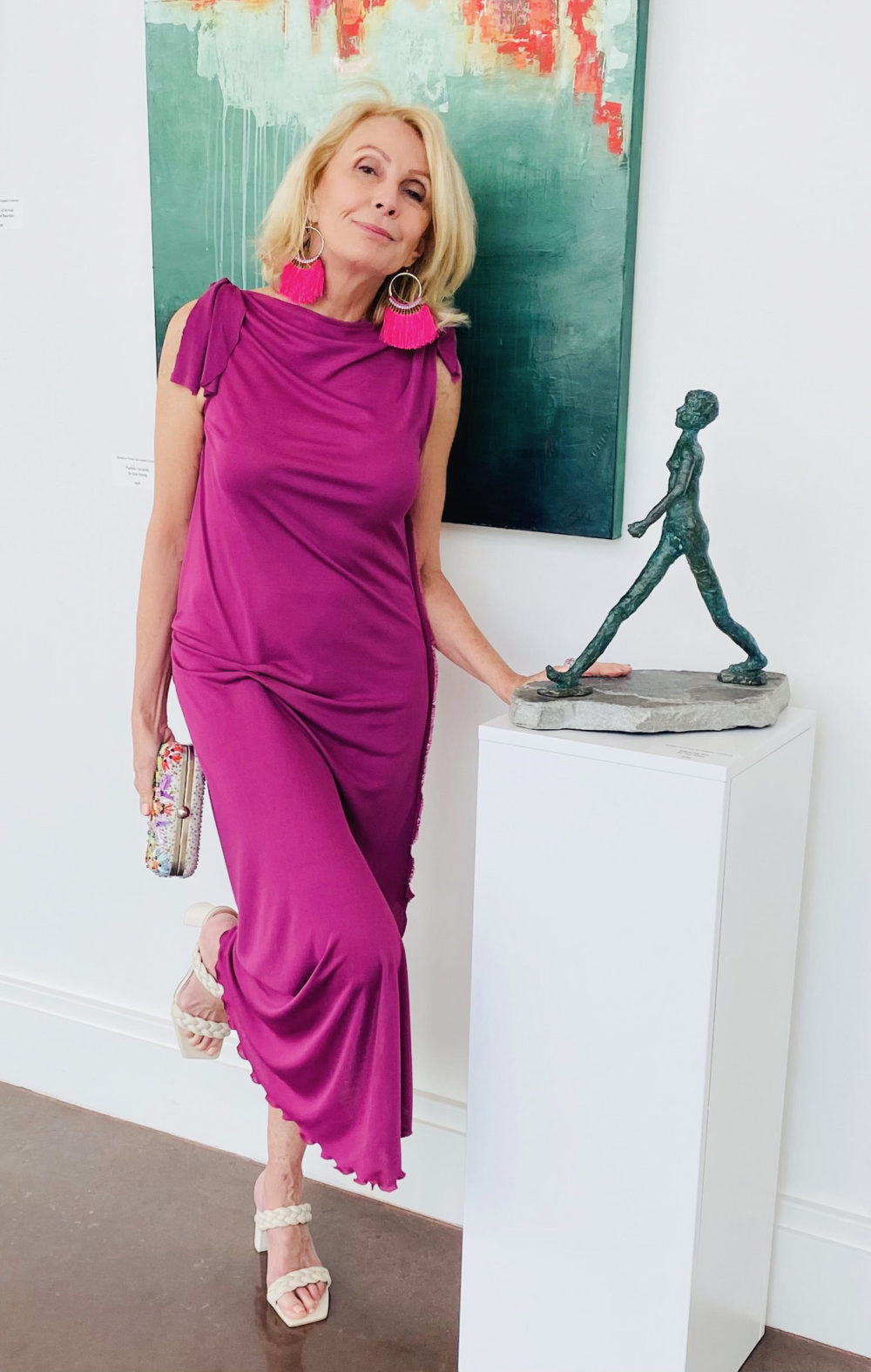 "Thanks to you this must be my favorite dress you can just slip it over your head add a little jewelry and everybody thinks you're glamorous"…..Sonia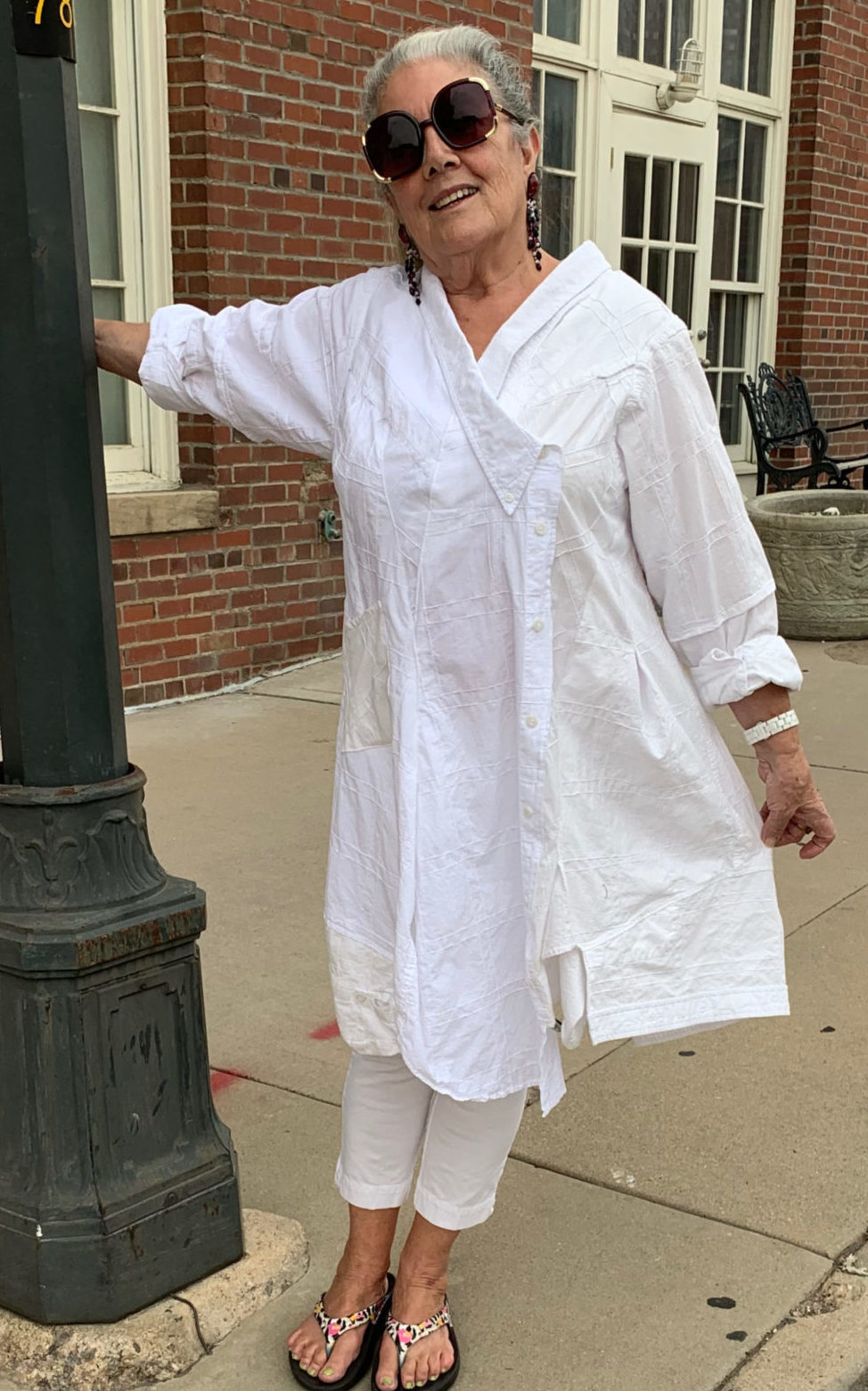 "I love this & I want to frame it in a shadow box….." Karyn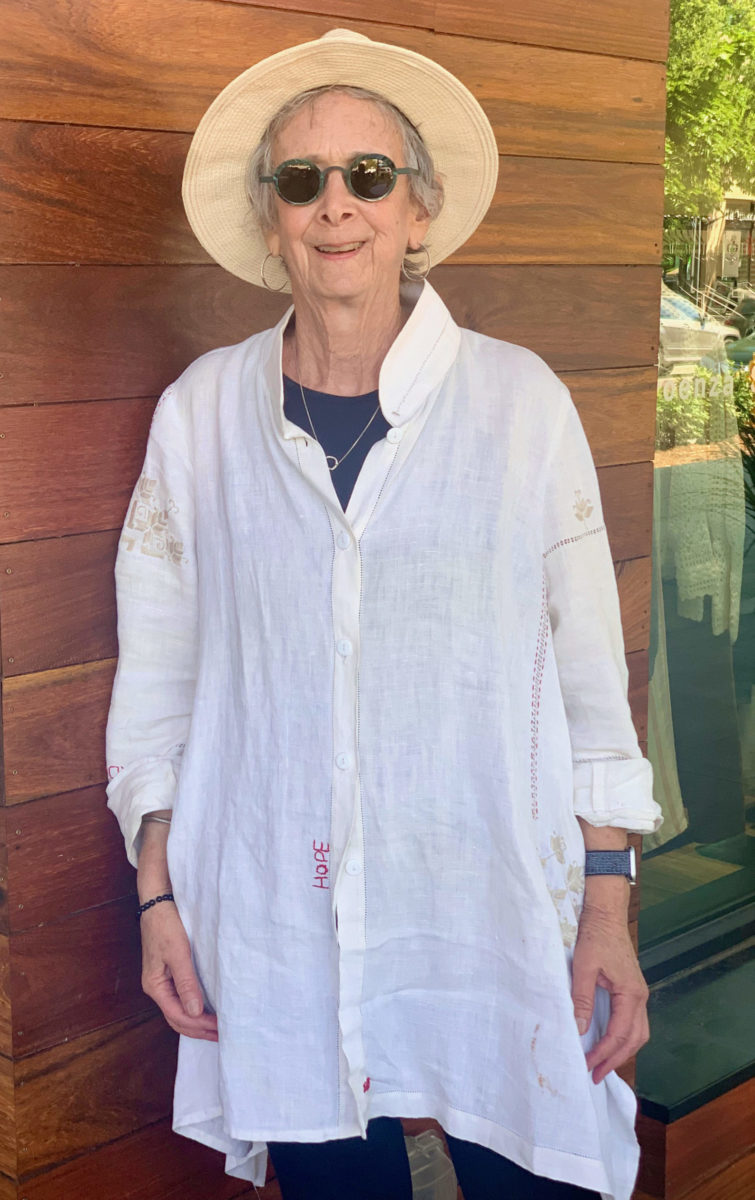 "I love this shirt! Looks great with leggings or jeans and even as a jacket over a slim dress. It makes me smile with custom words of joy embroidered on it. It's made from my mother-in -laws' old tablecloth which makes it even more special."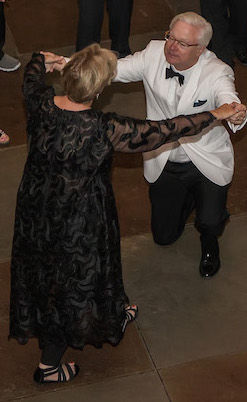 "It was most important to me that I could move and dance the night away, lifting my arms was comfortable in my custom tunic."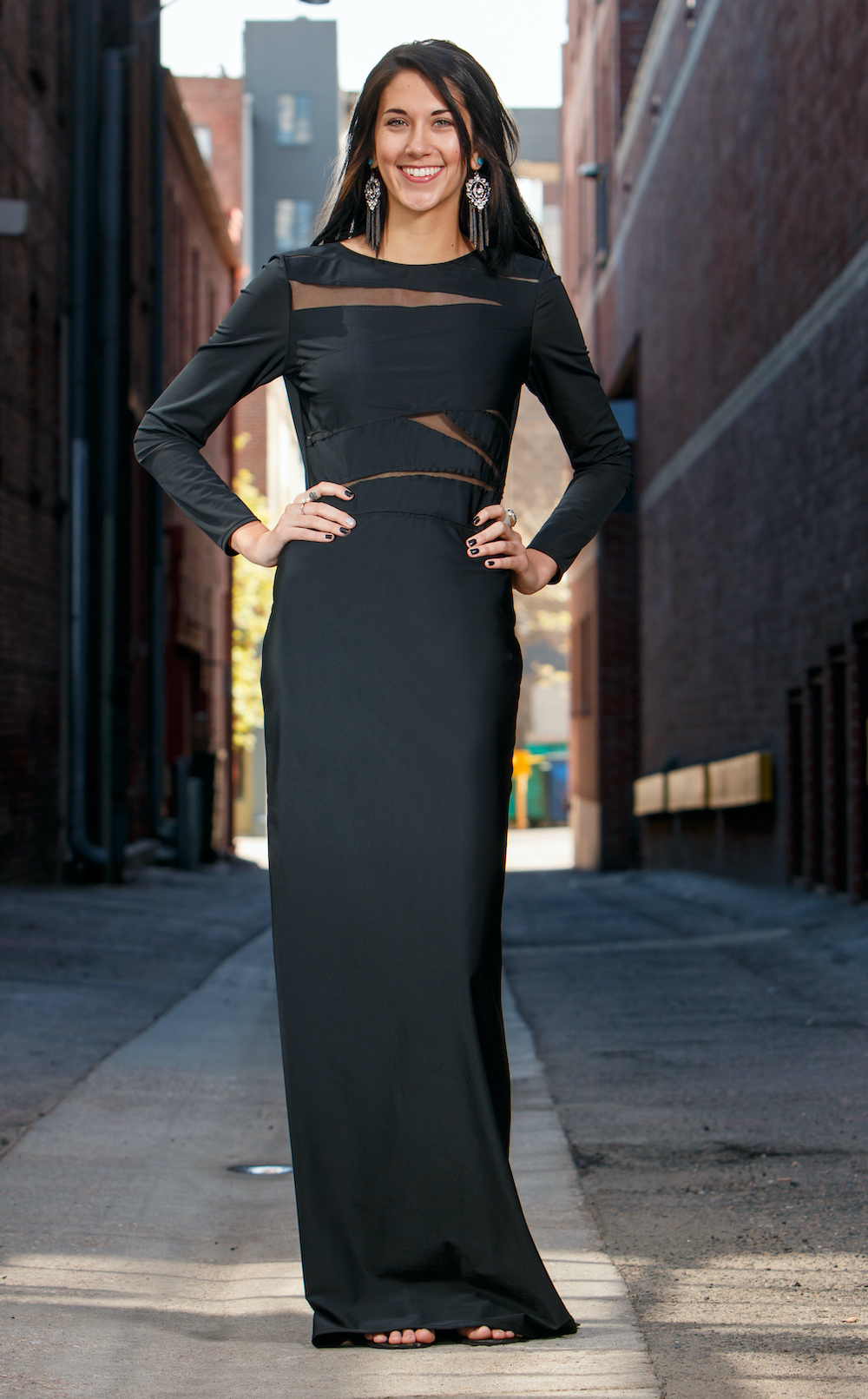 "For my senior prom, this cut out jersey dress is something I know I can wear again and again."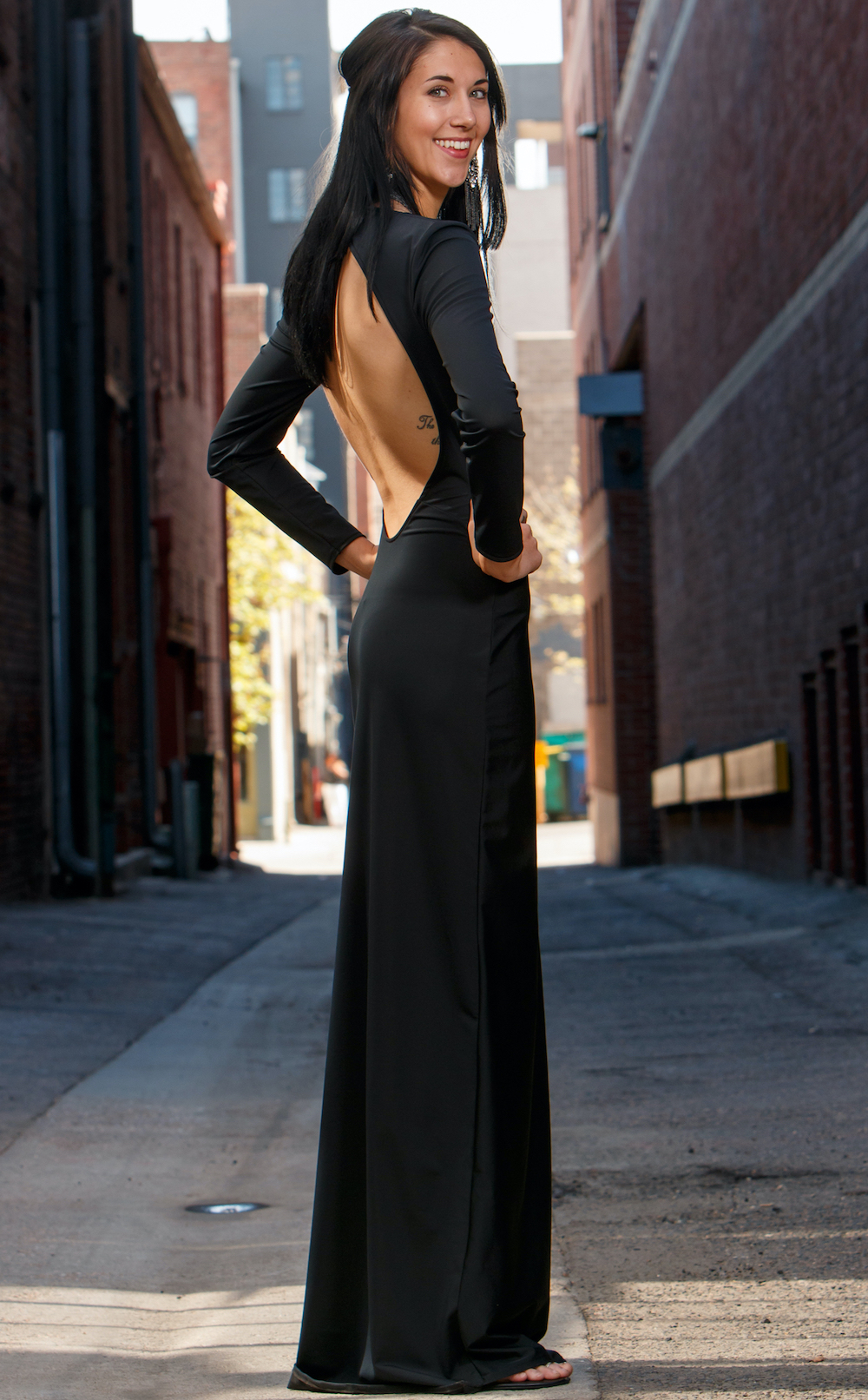 "Black jersey dress, cut out back and front. Loved this dress for my senior prom."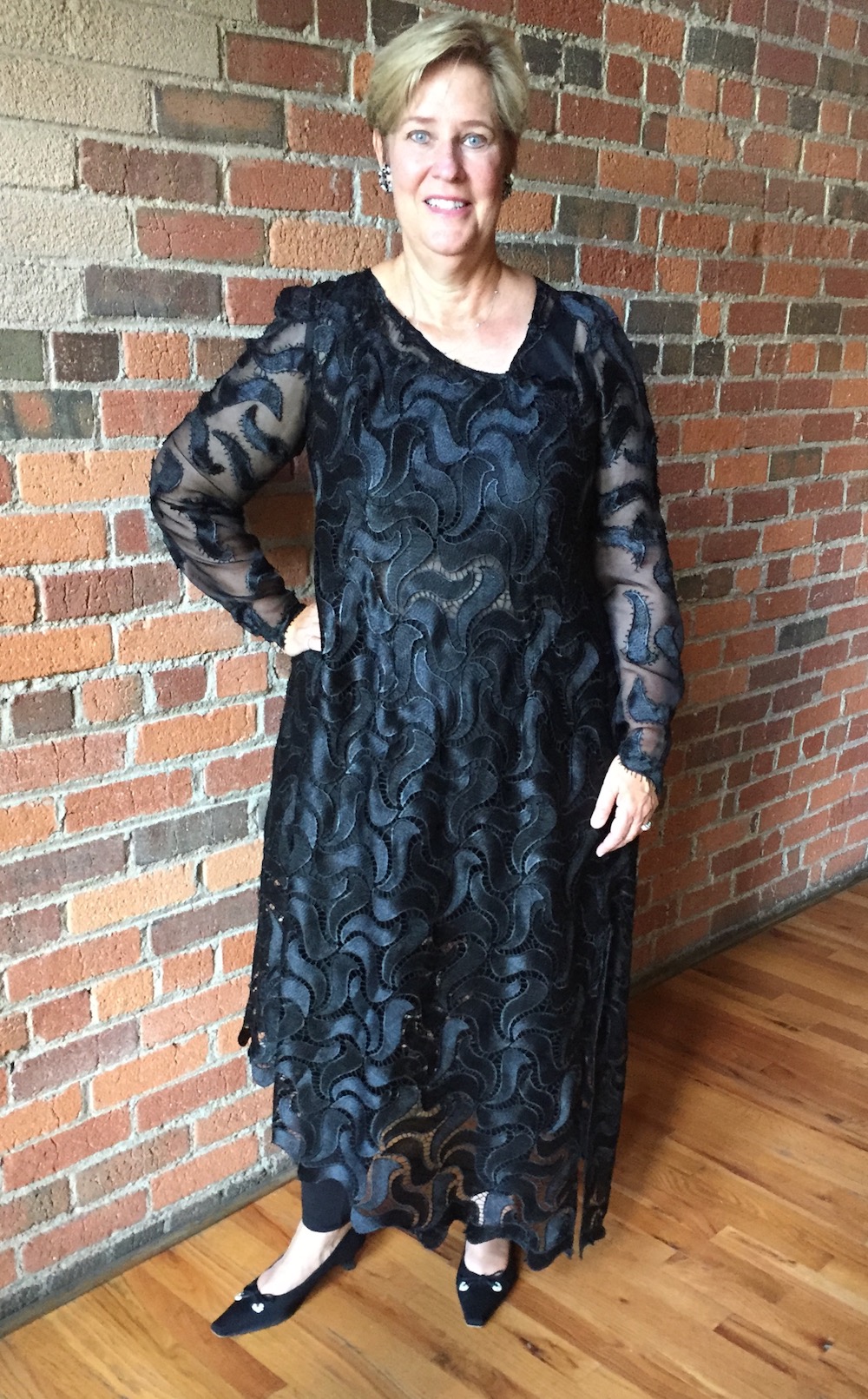 "Brooks taught me about the beauty of what a bias cut dress feels and looks like. It skimmed my body perfectly and was casually elegant at my wedding reception. I paired it with leggings."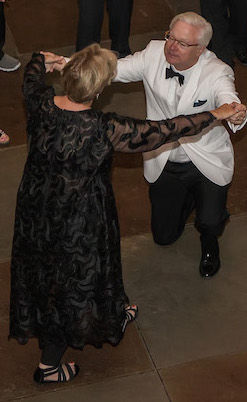 "It was most important to me that I could move and dance the night away, lifting my arms was comfortable in my custom tunic."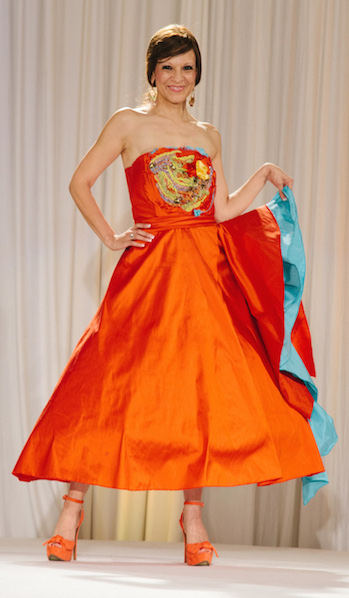 "I felt like such a princess wearing this strapless embellished silk party dress. The colors are knock out gorgeous."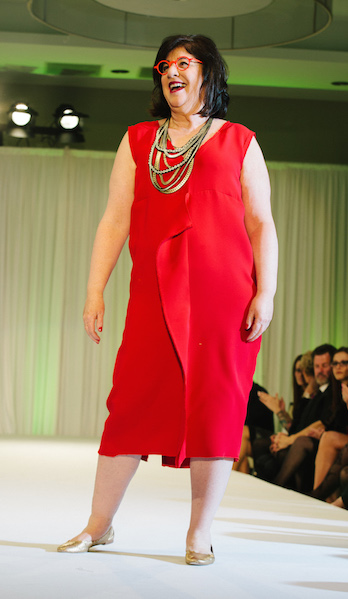 "Inside out, raw edge sheath. I love this look!"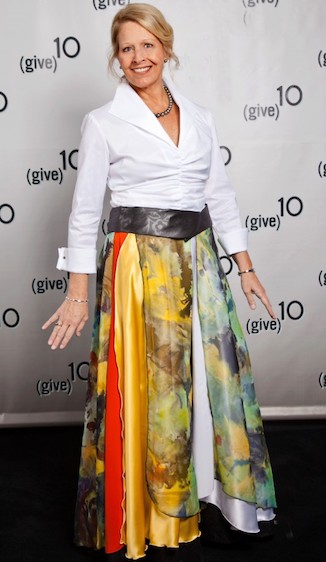 "Festive and colorful; I surprised everyone!"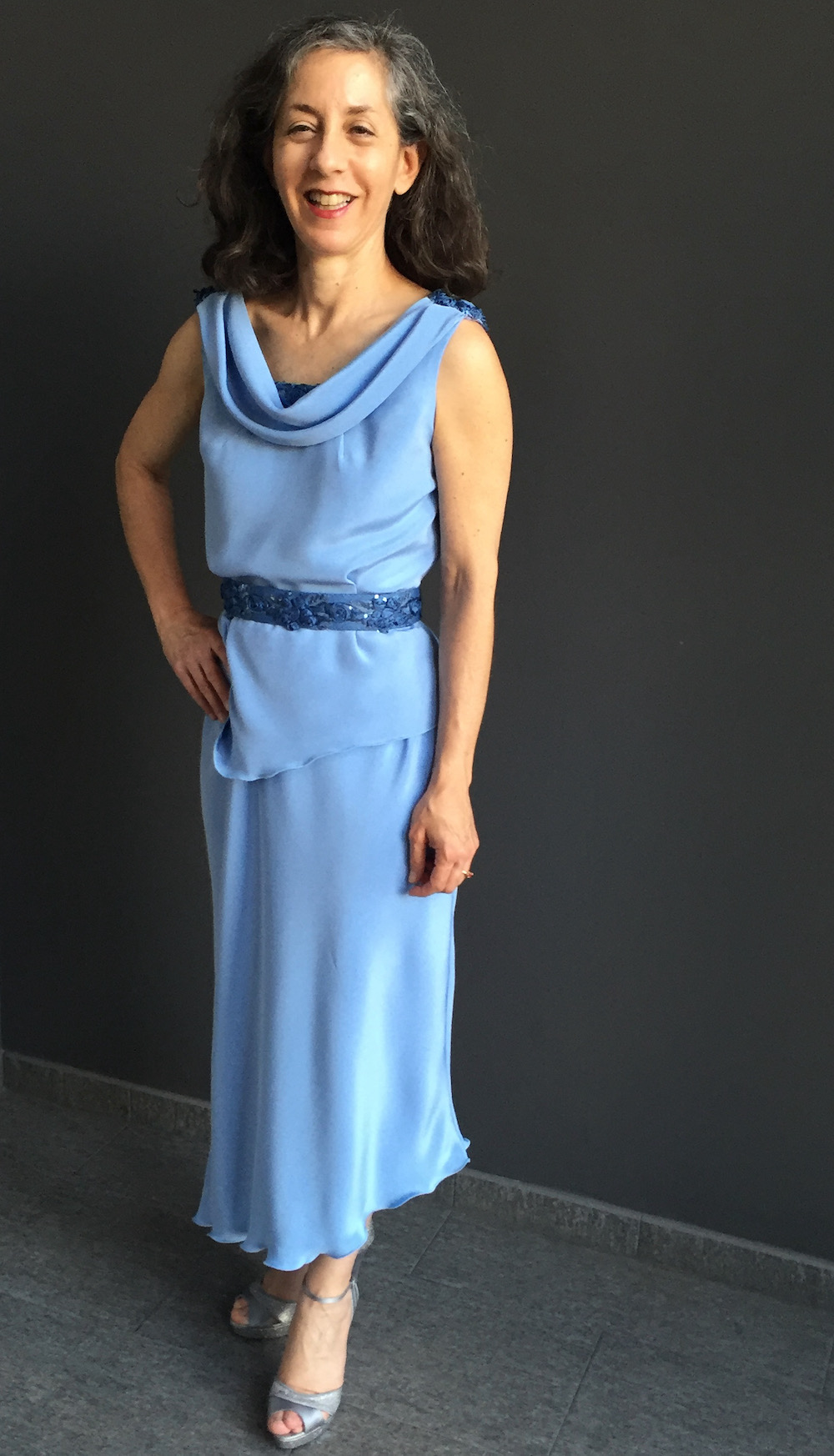 Second wedding ensemble, the bride choose soft blue. "Brooks translates dreams into fabric, she is truly an artist."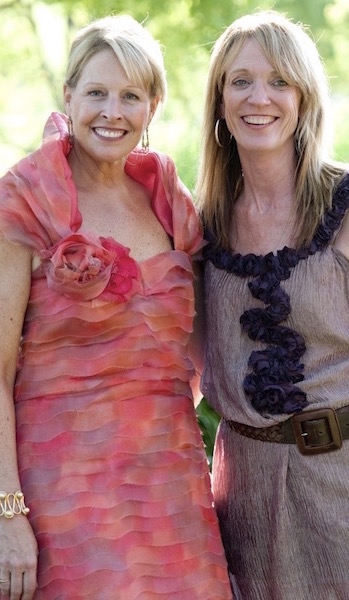 "Other than the bride, we looked fabulous." MOB dress.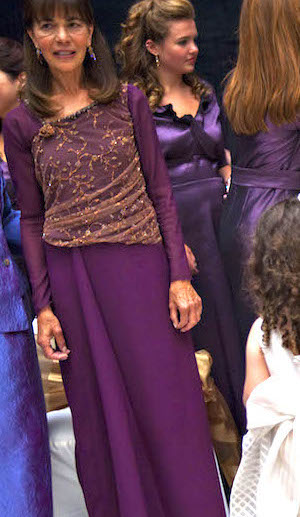 "I felt lovely and beautiful wearing this effortless silk gown for my daughter's wedding."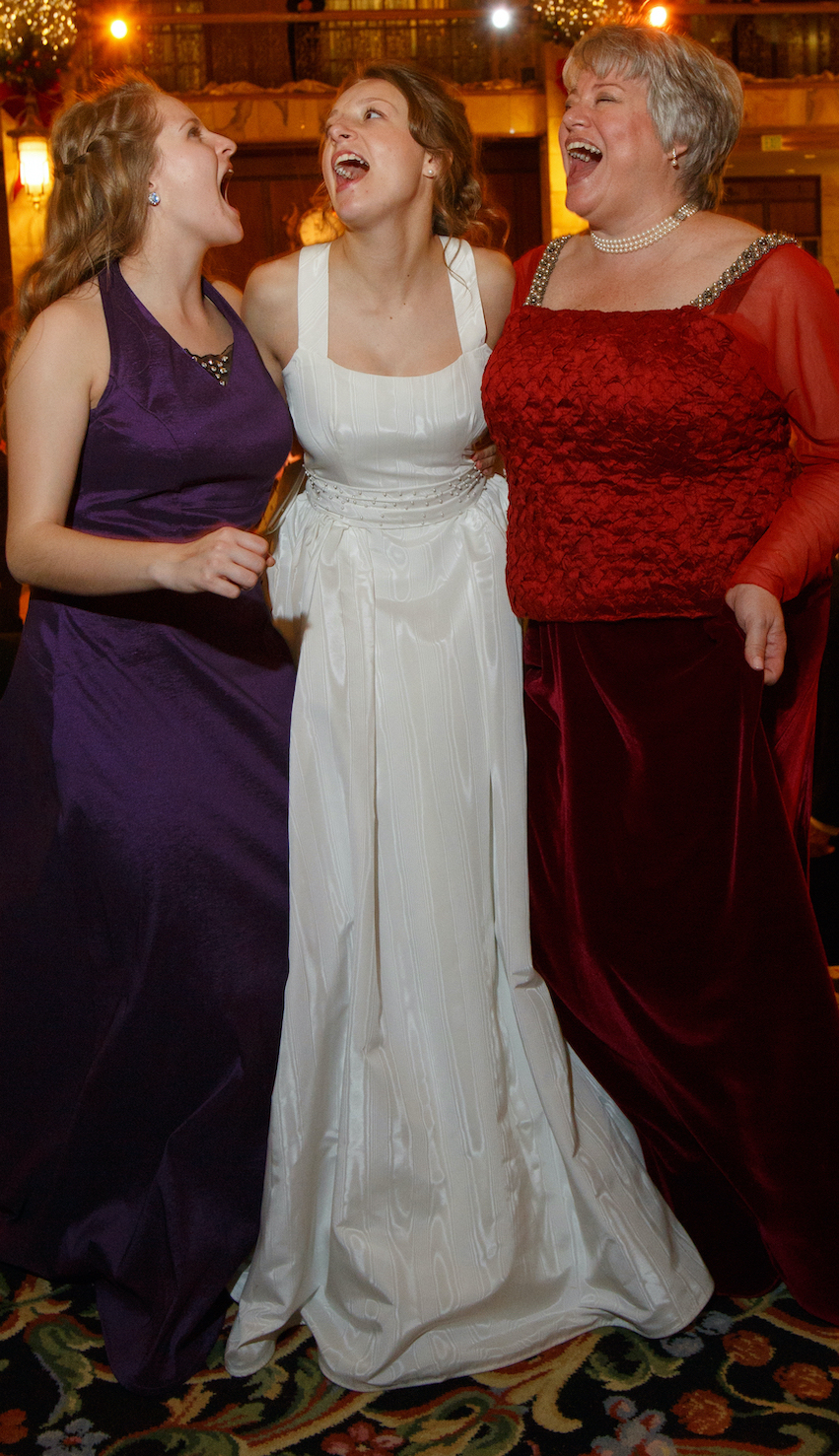 "Brooks is diverse enough to design three dresses for my two daughters and myself. We were so happy we were caught singing!"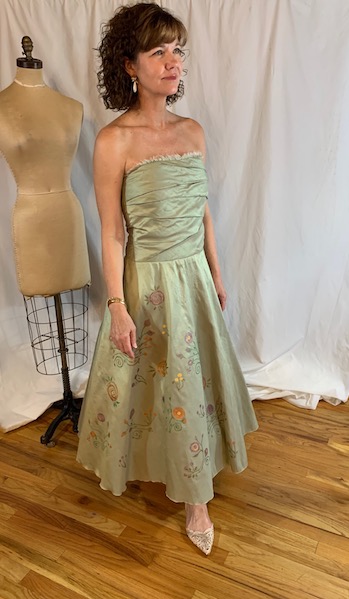 "I had a vision of the shape of dress I wanted to wear, Brooks took it to the next level with only 3 fittings. I felt glorious for my son's wedding."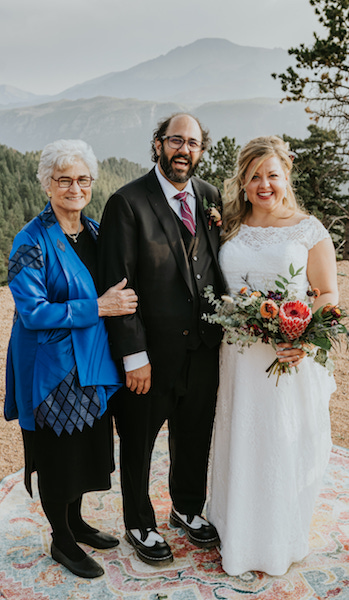 Barbara wanted an artful piece for her lifestyle and for her son's recent wedding.
(Jo Julia Photography)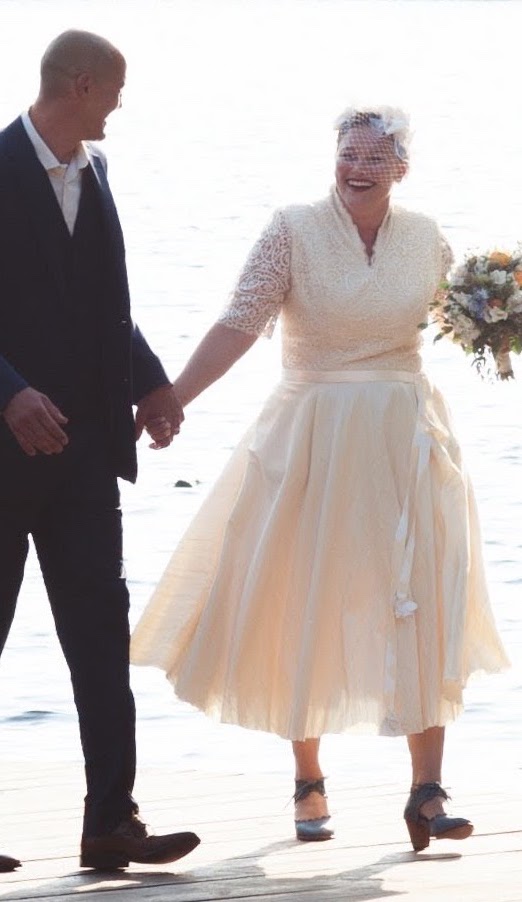 "The experience with Brooks was 200% better than I'd imagine. I'd highly recommend her, the dress fit perfectly and was exactly what I envisioned for my wedding."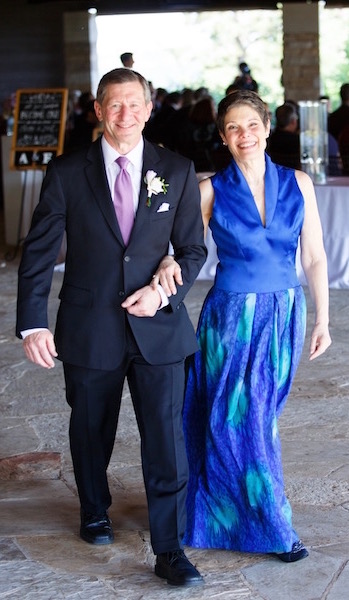 Sophisticated elegance. For my daughter's wedding I felt modern and age appropriate.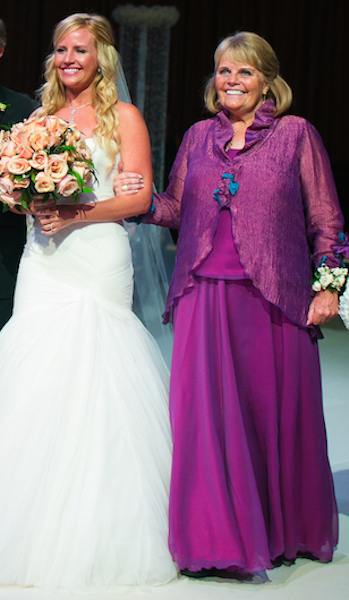 "I felt delightful, elegant, and stylish all at the same time. Brooks worked her magic for me." Linda, MOB.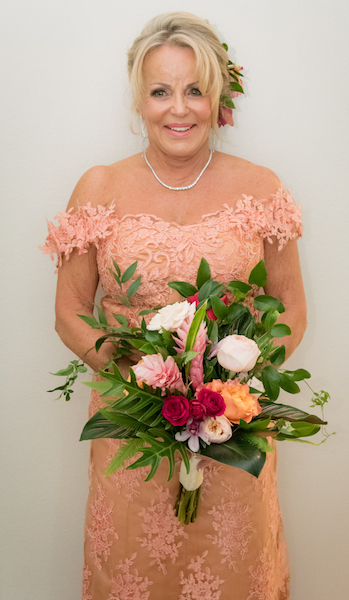 "Brooks found the color salmon (not peach) for my wedding gown. Everything else was based around my favorite color."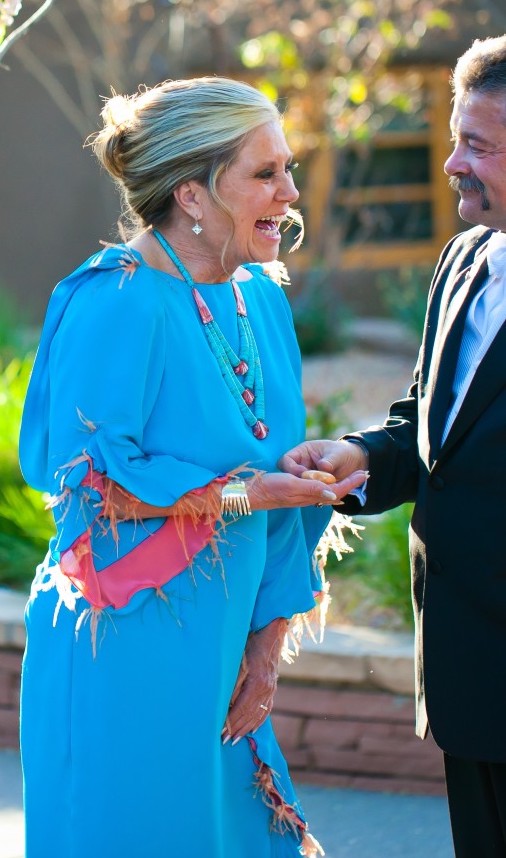 "For a second wedding in Santa Fe, Brooks dyed delicate feathers to match my necklace. LOVE IT!"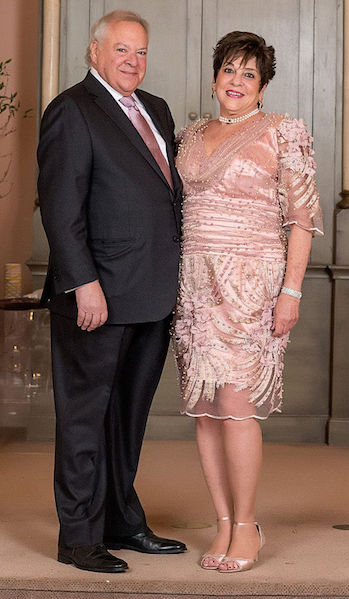 "Brooks came up with the perfect solution for a 'special' dress for my special wedding day. I felt gorgeous!"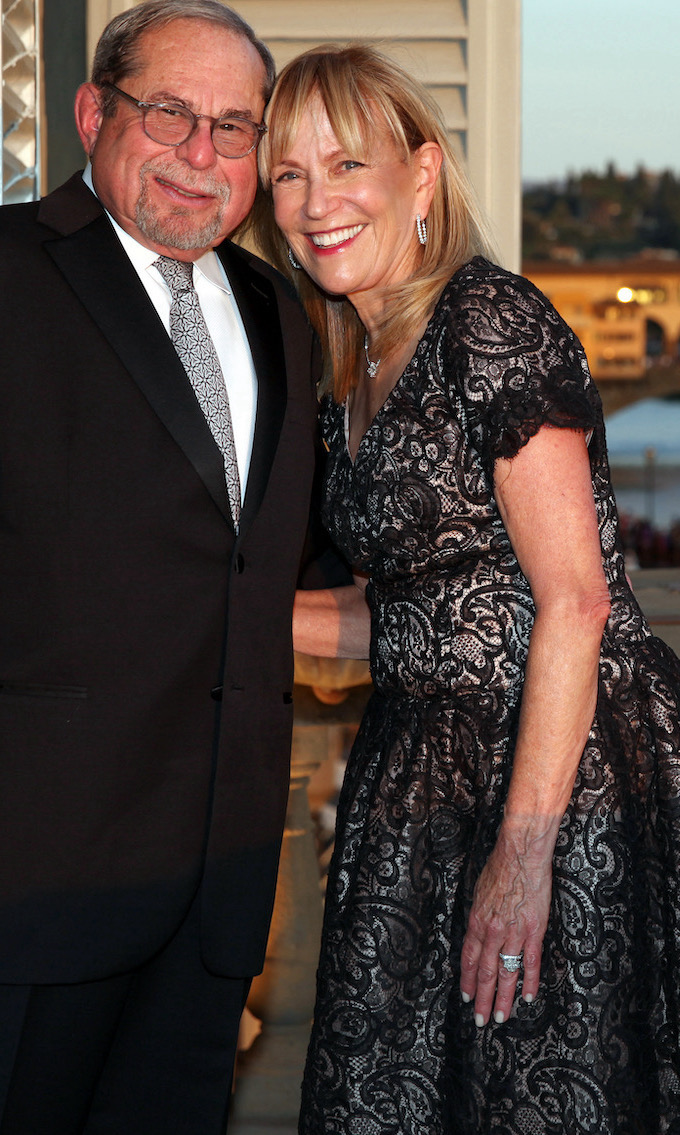 "We went to Italy for a special friend's celebration. Brooks designed this dress that fit right into the Italian lifestyle, chic in a luxurious fabric."
Order a Custom Dress or Ensemble
Whether you're looking for a custom luxury dress design or a lifestyle piece,
Brooks LTD designs are the perfect option for today's modern woman.
Reach out to Denver's premier fashion designer Brooks Luby today.
custom designs
The Process
Meet Brooks
At least 8 weeks before the big day, we'll talk about your event, vision for your ensemble, colors and more. 
Sketches & Fittings
Then I'll sketch out our ideas before we choose a design, take measurements, create a prototype, and try on the dress.
Delivery
After all modifications and alterations have been complete, we'll schedule a delivery day!